Hotel Restaurants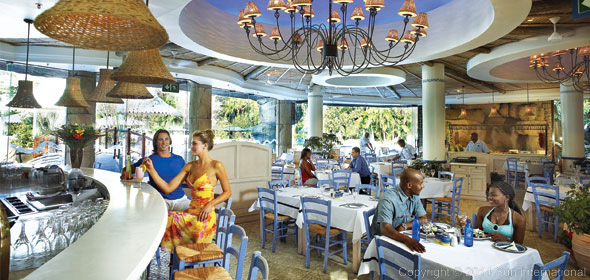 The Palace of the Lost City is the most opulent setting for decadent dining at the resort. The regal Crystal Court is ideal for breakfast and afternoon high tea, while the elegant Villa del Palazzo serves authentic Italian alongside a superb wine list. A nightcap in the sumptuous Tusk Bar and Lounge is highly recommended. Read more about the Palace of the Lost City's restaurants.
The Cascades is home to Mediterranean-style Santorini, Caffe Scalini's continental café menu and the decadent breakfast buffets of the Peninsula. Wherever you dine, sipping a sunset cocktail at the Vista Bar is simply a must-do. Read more about the Cascades Hotel's restaurants.
The Soho Hotel offers cuisine from around the world. Choose The Orchid for Asian flavours, The Raj for an authentic taste of India, the Calabash for a buffet of South African fare, and Setta Bello for Italian-inspired seafood. The Sun Café offers light, tasty meals while the Sun Terrace serves generous buffets and a stroll away is the classic café menu of the Gary Player Country Club. Read more about the Soho Hotel's restaurants.
Dining at the Cabanas is designed for families with young children – informal and relaxed with child-friendly menus, the eateries include the Palm Terrace, Treasure Island Snack Bar and the Pool Bar. Read more about The Cabanas' restaurants.
Entertainment Centre Restaurants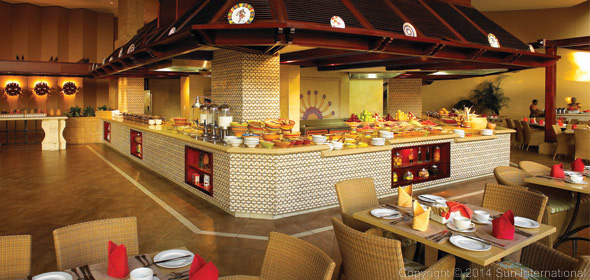 Dining at the Entertainment Centre is fast, affordable and perfect for a stopover between activities or before a big night out. Informal and relaxed, there is something for everyone and plenty of child-friendly options.