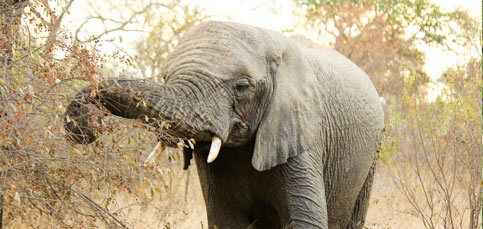 Madikwe Game Reserve
One of South Africa's largest reserves, Madikwe Game Reserve is situated a 90-minute drive from Sun City.
The reserve's rolling plains and woodlands bordered by rugged mountains provide a safe haven for all of the Big 5 plus cheetah, spotted hyena, giraffe, hippo, zebra and a wide variety of antelope.
The reserve is malaria-free, making it ideal for family safari before or after a holiday at the resort.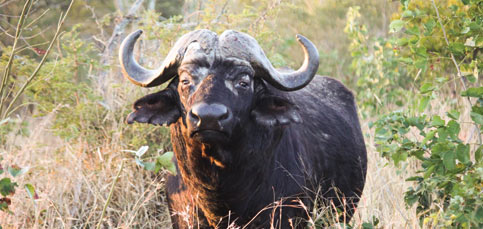 Pilanesberg National Park
Game drives depart from Sun City to this malaria-free, 55 000 hectare game reserve.
Famous for its sightings of the Big 5 - which are elephant, lion, buffalo, rhino and leopard - the Pilanesberg National Park is adjacent to the resort and offers first-time safari-goers and families a highly recommended introduction to game viewing.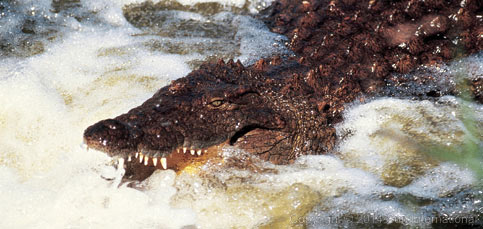 Kwena Gardens Crocodile Sanctuary
The Kwena Gardens Crocodile Sanctuary is located near the entrance to the resort. Home to over 300 Nile crocodiles and the two largest captive crocodiles in the world, the sanctuary offers a fascinating activity for the whole family.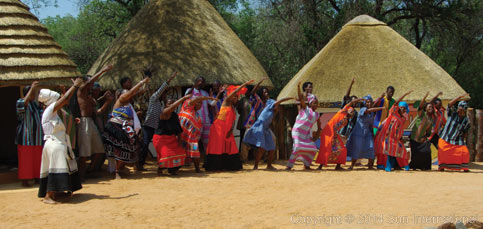 Cultural Village
South Africa is home to many different tribes, each with distinct songs, dances, traditional dress and cuisine. The Cultural Village offers visitors a taste of rural life in an African village and provides local artisans an opportunity to showcase their art and crafts. Experience an authentic 'shebeen' or township tavern atmosphere, where you can taste traditionally brewed beer and typical South African dishes.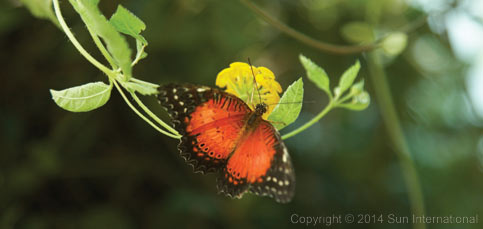 Butterfly World
Guided tours are available through this indoor garden, which is a sanctuary for a wide variety of South African butterflies.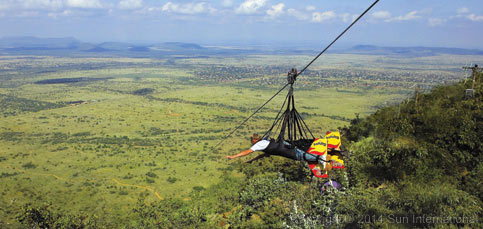 Zip Line
This extreme slide runs for 2km (1.2 miles) at a height of 280m (almost 920ft). Riders reach speeds of up to a daredevil 120 km/h (75m/h) – guaranteed to get your heart racing and your adrenalin pumping! Go it alone if you feel brave or book a tandem ride and share the thrill.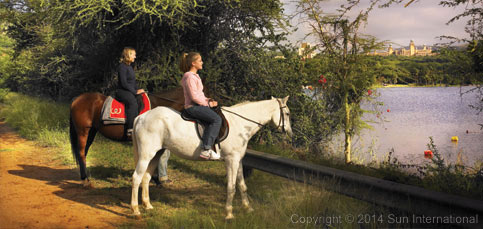 Horse-riding
The horse-riding centre is located near the Cultural Village, close to The Cabanas. Outrides are led by an experienced groom and take place in the Letsatsing Game Park for novice and beginner riders, both children and adults.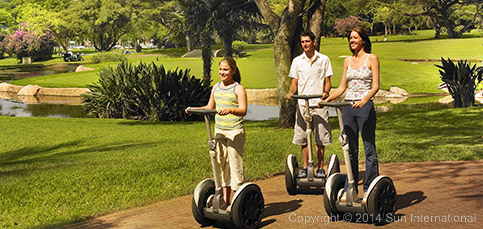 Segway Tours
Hop on a customized, guided tour of the resort on the all-fun Segway. No experience is required - after being a comprehensive lesson with your instructor and guide, you will be zipping along the golf courses and gardens of Sun City, feeling like kid driving your very first go-cart!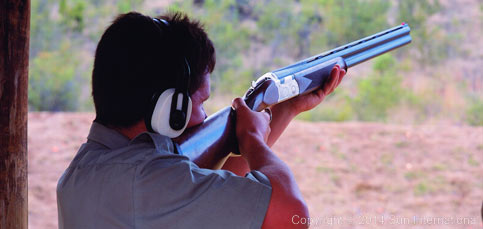 The Outdoor Adventure Centre
Located near the entrance to the resort, the Outdoor Adventure Centre is a safe and supervised playground for adults and children over 12. The call of adventure is to try something new and spirited: you may surprise yourself and discover hidden talents in archery or clay-pigeon shooting, quad biking or drumming.