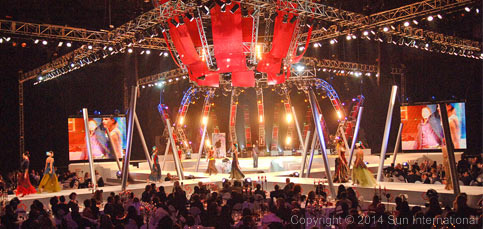 Sun City Superbowl
Situated in the Entertainment Centre, the Sun City Superbowl is regarded as one the finest concert venues in South Africa and hosts everything from sporting events to beauty pageants and international exhibitions.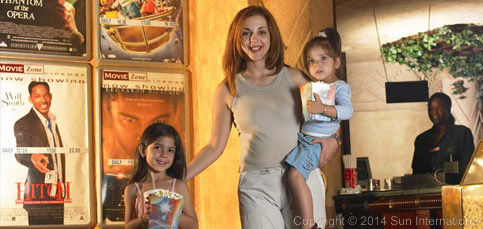 Moviezone
Current box office releases show daily at two cinemas located on the upper level of the Sun City Entertainment Centre.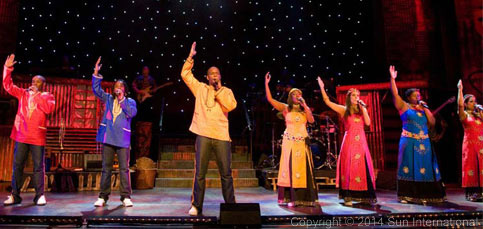 Sun City Theatre
Located at the Soho Hotel, the Sun City Theatre stages glamorous cabaret productions: spectacles set against dazzling backdrops with glittering performers, extravagant costumes and pulsating soundtracks.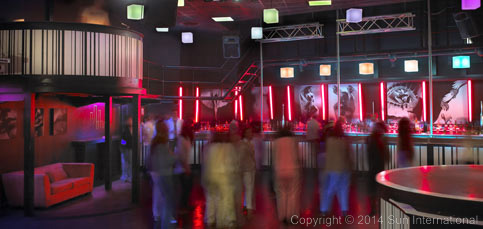 Silhouette Nightclub
Located on the upper level of the Entertainment Centre, Silhouette Nightclub is the hottest hot spot to dance until dawn.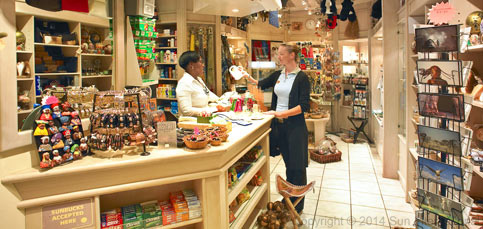 Shopping
Sun City offers a selection of boutiques and shops to satisfy any retail therapy cravings. There are memento and gift shops at The Palace of the Lost City and Soho Hotel, top jewelers for diamonds and gold, and in the Entertainment Centre, you will find a fragrance shop, a pharmacy and a range of fashion boutiques, including shoes and accessories. To round off the retail offering, there are shops dedicated to beachwear and sporting goods at both the water parks.