Camp Kwena
For children aged five to 12 years, Thula Baba – Kamp Kwena Creche offers a supervised programme of entertainment to keep the little ones busy.
The Kamp operates from the fort at Waterworld and the Valley of Waves.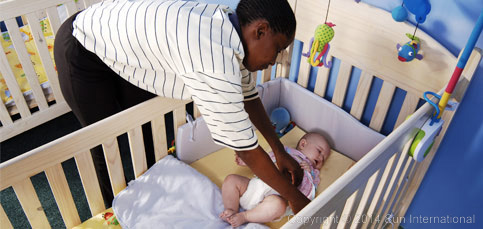 Thula Baba
Sun City's professional baby-sitting service operates day and night, and includes supervised outings.
All child minders are trained in First Aid and Fire & Safety procedures for complete peace of mind.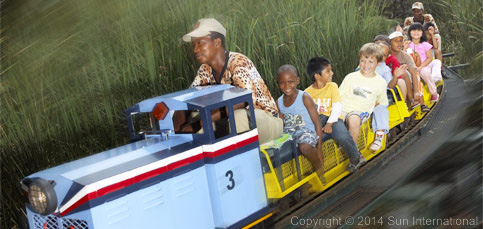 Stimela
A safari with a difference: catch the Stimela Train around the resort, past The Cabanas's walk-though aviary, over the Waterworld lake and past the antelope grazing peacefully in the resort's wildlife preserve.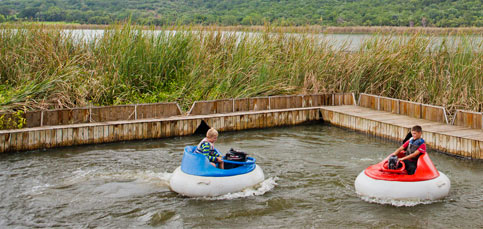 Bumper Boats
Take a ride on the wild side with bumper boats – exactly like fairground bumper cars, the aim is to bump your neighbour's vehicle. Great fun for the whole family!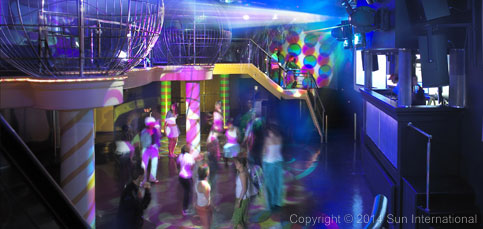 Kowabonga Club
An innocent taste of nightlife strictly for under-18s, Kowabonga Club is located on the upper level of the Entertainment Centre.
Absolutely no alcohol is served here and access to the venue is closely supervised, making this the number one hangout for teenagers.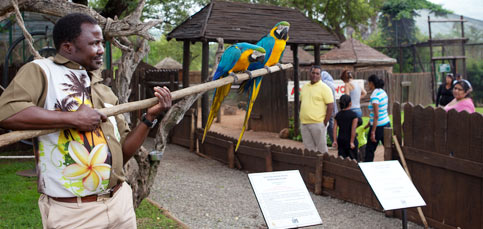 Animal World
On the rolling lawns of The Cabanas, you will find rehabilitated and rescued birds of prey and a petting zoo of farm animals.
At feeding time, kids can learn more about these magnificent birds.